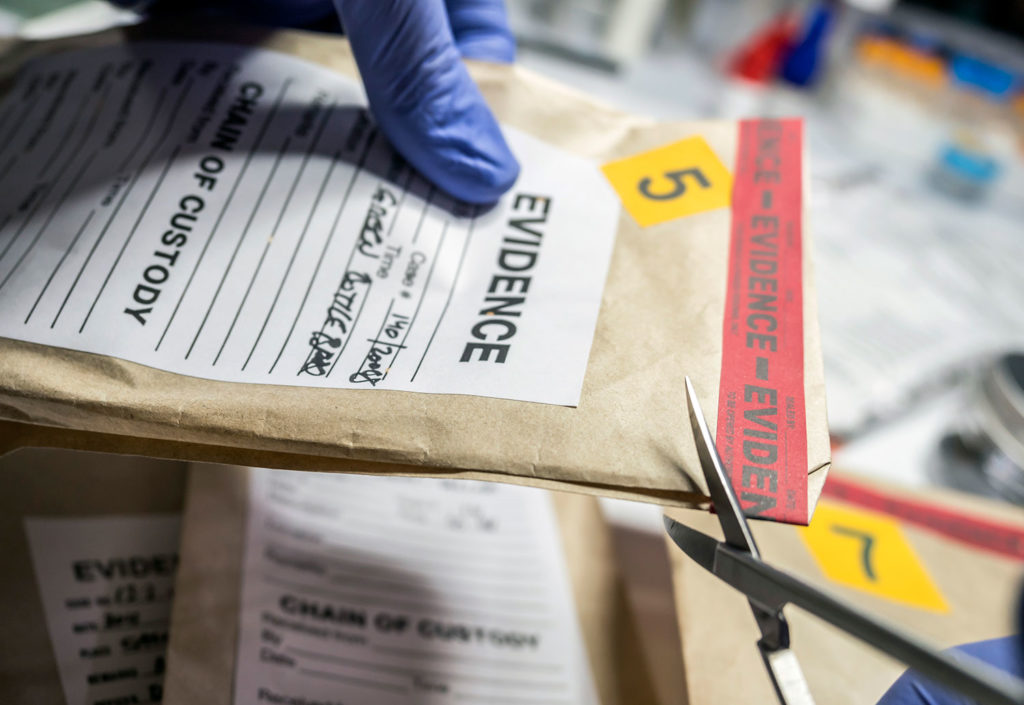 When people think about police misconduct, the first thing that comes to mind is usually police brutality — and that's understandable considering the vast amount of press coverage from cases like George Floyd this year. But there are many other ways that the police can and have engaged in illegal conduct and have violated people's civil rights. It is important to understand what they can and can't do so that you can protect yourself.
Witness tampering and police misconduct
There have been many examples of the police getting caught in bad situations and then attempting to coerce witnesses to change how the evidence looks – for the police and the people police arrest. In Maui in 2015, Anthony Maldonado was accused of stealing $1800 from a person he had stopped. That right there is a crime, but after the victim reported it, Maldonado and several other officers tried to bribe the person to withdraw the complaint. Maldonado eventually pled guilty to witness tampering.
It is absolutely illegal for an officer to attempt use their power or authority as a police officer to attempt to get a witness to change their true testimony to something false or to unduly influence a complaining party to withdraw a complaint. But it happens all the time as officers have power and many people fall victim to their threats.
This type of misconduct can lead to criminal sanctions and even civil rights lawsuits for damages, if the conduct violates a persons' constitutional rights.
Planting or fabricating evidence
If a case isn't looking the way an officer thinks it should, they may decide to plant, fabricate, remove, or lie about evidence. One such example involves Richard Pinheiro, an officer in the Baltimore Police Department. His body camera actually caught him tampering with evidence at a crime scene. Unfortunately, fabricating evidence is a misdemeanor in Maryland so even though he was convicted, he is still on the job. Incidents like this also highlight the issue of bad cops being allowed to remain on the job.
Another example involved Michael Slager, an officer in North Charleston who shot and killed Walter Scott and then planted a taser near his body to back up his story that Scott was armed. Slager eventually received a 20-year sentence after a man came forward with a cellphone recording of the incident. Had a passerby not filmed the encounter, Slager likely would have gotten away with his crimes. This is one more example of why you should always record any police encounters you may witness.
This type of misconduct can lead to criminal sanctions if it is revealed, and possibly civil rights lawsuits for damages if the conduct violates a persons' constitutional rights – such as when the lies/fabrications cause a person to be improperly jailed and/or prosecuted for a crime they didn't commit.
When does police misconduct violate my civil rights?
While the behaviors mentioned above are definitely illegal, they do not always involve civil rights violations. For example, the most common civil rights violation applicable to manipulating or fabricating evidence is wrongful prosecution. However, in order to make that type of civil rights claim, there are several things you must be able to prove. For example, you must be able to show that the officer caused or continued a criminal prosecution where there was no probable cause to believe that a crime had been committed in the first place. You must also show that the officer created, planted, or lied about evidence that the prosecution relied on to prosecute the case. The criminal case against you must legitimately be terminated in your favor. You also have to be able to prove that the officer did all of this with malice and that it caused some sort of injury.
Reporting this type of misconduct so that appropriate criminal sanctions can be taken against officers is often the first step to getting bad officers removed from the police force. Filing civil rights lawsuits in appropriate circumstances is key to obtaining compensation when your rights have been violated. If you are faced with such circumstances, you want a lawyer that is 100% dedicated to understanding and helping you navigate these types of complexities.
We are here to help with protecting your civil rights
If you have experienced problems with your civil rights being violated by the police, please give us a call. We work diligently to protect civil rights. For a free, no-obligation consultation with the Civil Rights Litigation Group, contact our Denver CO law firm today at (720) 515-6165 or use our online contact form.