Prisoner Abuse
Your Denver Civil Rights Attorney
Prisoner Abuse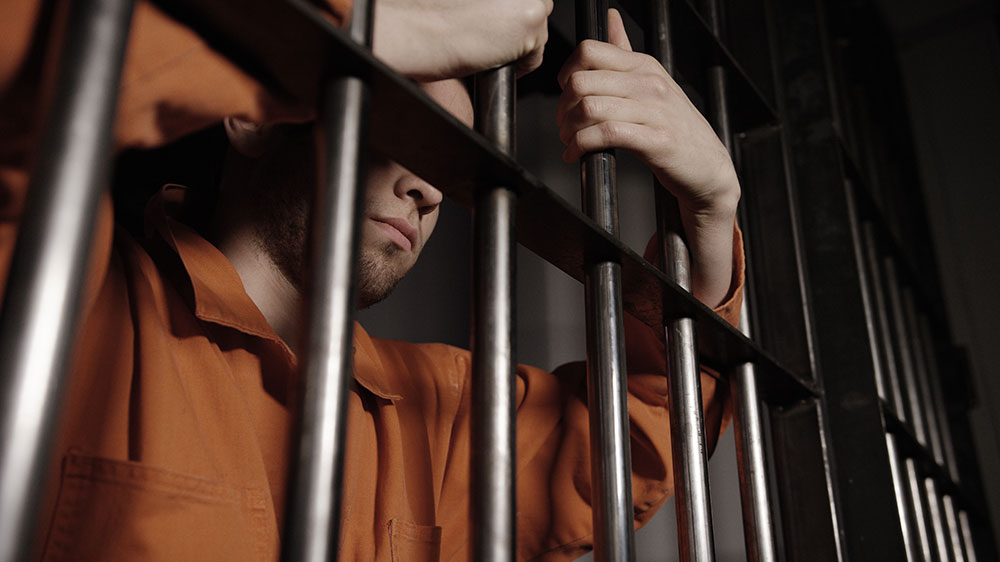 When an individual is incarcerated and sent to a Colorado correctional facility, that person loses a certain degree of his/her Constitutional rights. One right that the prisoner does not lose, however, is his/her ability to spend time in prison without fear of or actual instances of abuse. Especially when it relates to abuse from the prison guards, every inmate in Colorado prisons is protected by the 8th Amendment of the US Constitution, which provides prisoners with a minimum standard of living and medical care. As such, when a guard abuses a prisoner, this is a major Colorado civil rights violation. Prisoner abuse is illegal.
If you or a loved one is or has been abused by a guard (or prison guards are neglecting their duty to protect prisoners from other prisoners), you need to call a Denver, CO civil rights attorney. At the Civil Rights Litigation Group, we're fully prepared to take on your prisoner abuse case and pursue it to the fullest degree, taking all the possible measures to hold the responsible party(s) accountable for their actions.
Denver civil rights lawyer for Eighth Amendment violations
At first glance, prisoner abuse brings up images of guards physically abusing prisoners via brutal and excessive force. This situation is clearly an example of prisoner abuse and a violation of the prisoner's 8th Amendment rights. However, it is not the only situation where abuse may occur. For example, some examples of 8th Amendment violations in Colorado prisons have included:
Physical abuse by prison guards
Sexual abuse by prison guards
The use of intimidation or terror (whether physically, emotionally, or sexually) by prison guards
The use of excessive force by prison guards
A failure or neglect of prison guards to protect prisoners from abuse by other prisoners
Past cases of prisoner abuse have shown that some fairly "shady" stuff can occur as well, though these cases are not as common when compared to physical and sexual abuse. For instance, failure to prevent a prisoner to commit suicide may constitute a violation of that prisoner's Eighth Amendment rights and could constitute abuse. In a similar light, abuse could also constitute ethical/criminal failure to provide an inmate with necessary medical care, use of starvation as an intimidation tool (or as a means to placate prisoners), preventing inmates from practicing religion, racial discrimination, ethical/criminal failure to prevent sexual abuse from other inmates, and so forth.
How the Civil Rights Litigation Group can help
We at the Civil Rights Litigation Group, including experienced Denver civil rights lawyer Raymond K. Bryant, are adamant about protecting the rights of prisoners. Not only do we believe that every prisoner deserves access to certain standards of living, but we are also certain that prisoner abuse inhibits an inmate's journey to rehabilitation and recovery. Backing these values is our extensive experience in fighting for civil rights violations in Colorado.
Prisoner abuse cases may seem straightforward, but they are rarely simple and you'll need a team of aggressive, confident, and highly professional civil rights attorneys to hold prisoner guards, wardens, and other implicated individuals accountable for their actions. With the Civil Rights Litigation Group at your side, you'll always have your interests leading our defense strategy. We'll diligently and unrelentingly build a compelling case that includes:
Extensive investigation into the prison abuse claim
Carefully reviewed medical records and other documentation
Outside consultation with third-party experts
If necessary, filing the prison abuse lawsuit
Representing the prison abuse case in courts
Taking care of any other legal actions that you may need/request
Contact our Denver law office today for a free consultation
If you or someone you know is being abused or was the victim of prisoner abuse, it is essential to contact the Civil Rights Litigation Group as soon as possible. These cases can be extremely complicated, and extensive investigation into the abuse may be necessary. Nonetheless, once we take on your case, we'll devote substantial resources to collecting evidence and building a strong case.
Although we can make no guarantees regarding the outcome of the case, we can assure continual communication with you so that you're involved/aware during every step. We can also assure a no-stones-unturned legal approach.
do you have a case?
Please click here to request an attorney review of your case.