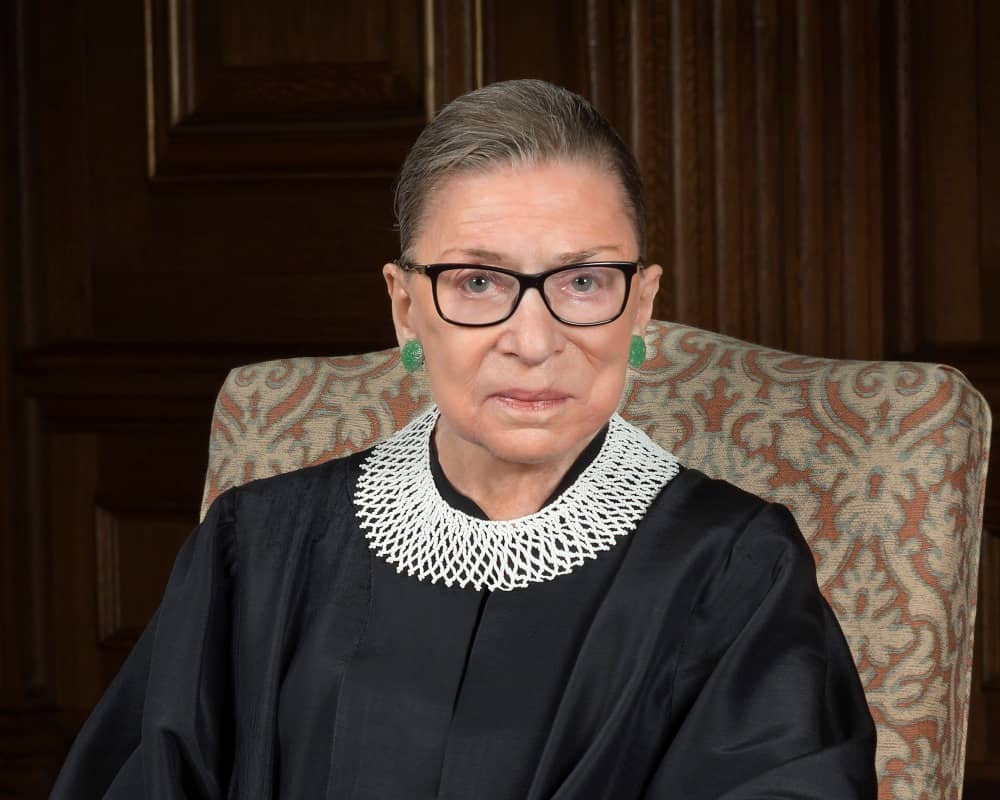 When Associate Justice Ruth Bader Ginsberg passed away last month, she left an impressive legal legacy in her fight for civil rights. Throughout her career — both as an attorney and a judge — she fought everyone to have equal protection under the law.
Civil rights and the Supreme court
Before becoming a member of the Supreme Court, she won five cases before them based on the equal protection clause of the 14th Amendment — specifically the section that guarantees all citizens of the U.S "equal protection of the laws." Early in her career, Ginsberg worked with the ACLU and led their campaign for gender equality, arguing more than 300 gender discrimination cases. Before her, the amendment was primarily used to argue for racial equality, but she successfully used it to fight for gender equality. She carefully chose cases that would highlight the inequality in how men and women were treated. She found success by taking on cases where men were the ones suffering discrimination.
In 1971, she argued in Reed v. Reed that an Idaho law stating that "males must be preferred to females" when determining the administrator of an estate was a direct violation of the 14th Amendment. The reasoning was that men were better at math. The Supreme Court unanimously agreed that the law was wrong.
In 1973, she won Frontiero v. Richardson, where her client was the husband of a female Air Force officer who was denied spousal death benefits because women were not considered the primary economic providers for their families.
Again, in 1975, in Weinberger v. Weisenfeld, she sued for a male client who had been denied Social Security survivor benefits because the agency assumed that men wouldn't need them because they earned more money that their wives ever did. By arguing that gender discrimination hurts men as well as women, she was able to use the 14th Amendment to gain more equal rights for women. Her wins also discouraged state legislatures from writing any new laws that drew distinctions based on gender.
Using the 14th Amendment for other types of civil rights cases
After Ginsberg used the 14th Amendment to argue non-race-based discrimination cases, it opened the doors for other lawyers to use it civil rights cases for the LGBTQ community. In 1996, it was used in Romer v. Evans to overturn Colorado's infamous Amendment 2 that prohibited LGBTQ citizens from claiming discrimination.
In 2015, it was used in the landmark Obergefell v. Hodges case that required all states to recognize same-sex marriages that were performed in other states.
Fighting for civil rights on the Supreme Court
Once she was appointed to the Supreme Court, Ginsberg continued her fight for gender equality and civil rights. In United States v. Virginia, she wrote the majority opinion that struck down the admissions policy at the Virginia Military Institute. Once again using the 14th Amendment, she argued that a state-run institution could not use gender as a basis for denying women the opportunity to attend the school.
In addition to gender equality cases, she also wrote opinions about prisoner rights. In Cutter v. Wilkinson, she argued in favor of prisoners' religious rights. And before she was on the Supreme Court, she would have all her law clerks visit prisons so they better understood what was at stake in the cases they assisted her with.
While not all of her opinions, cases and writings are considered perfectly in line with promoting civil rights, the sum of her life's work absolutely shows the impact she had in arguing that the law should treat everyone equally. Her actions both as an attorney and a judge will be felt for generations to come.
Additional posts about civil rights and discrimination
Sexist language and subtle discrimination
Dealing with disability discrimination in the workplace
Is there such a thing as pregnancy discrimination in the workplace?
Your Denver civil rights attorney
If you believe your civil rights have been violated, whether through police misconduct or discrimination, our civil rights attorneys can help you. Call the Civil Rights Litigation Group at 720-515-6165 or use our online contact form. Schedule your free consultation with a Denver discrimination attorney today.
Call us at 720-515-6165