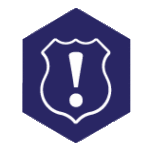 You have federally protected rights regarding police misconduct, whether it be excessive force, wrongful arrest, malicious prosecution, or others.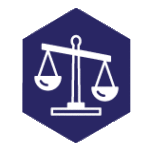 We fight for constitutional rights, from First Amendment speech violations to Eighth Amendment cruel and unusual punishment.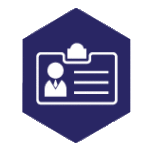 Federal and state law requires employers to take responsibility for an equal opportunity workplace to stop/prevent discrimination and retaliation.
Welcome to Civil Rights Litigation Group
The Civil Rights Litigation Group is a people's law firm in Denver, Colorado. We represent real people across the state — never governments or corporations.
We are staunch civil rights advocates who believe that justice requires public officials and corporations to be held accountable for abusing the public trust. We believe victims can send a strong message of deterrence by standing up for their rights and reclaiming the dignity and respect that is often taken by those who misuse their authority.
What We Do
We fight for those who have had their civil and constitutional rights violated by abusive government officials and corporate entities. We are a plaintiff's law firm that prosecutes civil rights cases using 42 U.S.C. 1983, C.R.S. 13-21-131, Title VII, the ADA, and other civil rights statutes to vindicate you and your rights in federal and state court.
Note: We do not offer representation in civil cases involving only private-party litigants (such as car accident cases or contract disputes). We only accept cases involving civil rights violations, such as discrimination and police misconduct. For more information on the types of cases we take, please review our Practice Areas.
Why You Should Contact Us
We have the experience, dedication, and passion necessary to go toe-to-toe with people who are used to flaunting their authority and concealing corruption. We work exclusively in the legal world of civil and constitutional rights and we specialize in police misconduct and employment discrimination claims.
When circumstances go awry, you want an attorney who is 100% dedicated to your rights. A free consultation may be your first step to obtaining justice and compensation when your rights have been violated.
do you have a case?
Please click here to request an attorney review of your case.
WE ARE DEDICATED TO HELPING OUR CLIENTS GET JUSTICE
Click to read more testimonials from other clients

"We are very pleased with Raymond Bryant's handling of my son's recent case against the City & County of Denver. We highly recommend him for any matter in his area of expertise. Mr. Bryant is professional and clearly very driven. He will fight for you. Mr. Bryant is assertive with cases, while being committed to and caring for his client and his client's situation."

"Raymond never shies away from taking cases to trial when that is the best or the only option for his clients; he is also an expert in negotiating settlements. Raymond handled my case directly; his legal style in a deposition and in court can only be described as clever, strategic, and powerful, and in my opinion his mindful strategy had the opposing counsel and the defendant's heads spinning."

" I would highly recommend Raymond to anyone who feels that they have been illegally wronged, and feel he truly is out there "fighting the good fight" for people who need help."
For in-depth, legal analysis of Colorado's recent issues concerning civil rights and employee rights, check out our Civil Rights Blog.