Raymond K. Bryant
L.L.M., J.D., M.Phil., B.A, A.A.
Raymond K. Bryant is a trial lawyer and litigator emphasizing plaintiffs' civil rights and police misconduct actions. Before coming to Denver, Raymond was a political campaign consultant, political activist, and teacher in various cities across the country. Raymond's graduate work in the philosophy of education, legitimacy of government action, and civil and constitutional rights has helped hone his desire for justice; while recognizing that other people may need further convincing through lawsuits. Thus, Raymond's legal practice reflects his belief that the law should be used as a sword, not just a shield, for everyday people to fight the violation of their rights — against those in power who abuse the public trust.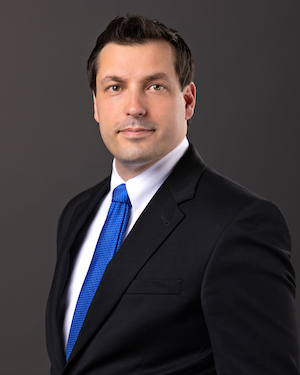 ---
Areas of Practice:
Litigation Percentage: 100%
---
Past Employment:
Heymann and Whitcomb (2013-2014)
Associate Attorney – Civil Rights
Lonn Heymann Law Firm, P.C. (2010-2013)
Associate Attorney – Civil Rights
Robbins and Curtin, PLLC, Phoenix, AZ (2009)
Law Clerk – Personal Injury and Civil Rights
Gerhardstein and Branch, LPA, Cincinnati, OH (2008)
Law Clerk – Civil Rights and Police Misconduct
AZ Attorney General, Civil Rights Division (2008)
Law Clerk – Employment and Civil Rights
---
Bar Admission:
United States Supreme Court, 2015
10th Circuit Court of Appeals, 2012
U.S. District Court District of Colorado, 2010
Colorado, 2010
---
Professional Associations & Memberships:
Lawyers Civil Rights Coalition – Board of Directors
Colorado Bar Association – Litigation Section; Civil Rights Committee
National Lawyers Guild – National Police Accountability Project
Colorado Trial Lawyers Association (CTLA) – Civil Rights Committee
Faculty of Federal Advocates (FFA)
Plaintiff's Employment Lawyers Association (PELA)
---
Honors & Awards
America's Top 50 Lawyers 2022, 2023
Top Employment Lawyers of Denver 2022, 2023
Superlawyers, Colorado Super Lawyers, 2021, 2022, 2023
Superlawyers Rising Star, 2016, 2017, 2018, 2019, and 2020
National High Stakes Litigators, 2019 Top 100 High Stakes Litigators
National Trial Lawyers, 2018 Top 40 Under 40
---
Legal Publications:
Breaking Barriers to the Ballot: AZ Felony Enfranchisement Voting Rights Report – ACLU Arizona – Published 10/08
---
Education:
American University, Washington College of Law – L.L.M. in Civil and Constitutional Rights
University of Arizona, James E. Rogers School of Law – Juris Doctor
University of Cambridge – M.Phil in Political and Educational Philosophy
University of North Texas – B.A. in Sociology
do you have a case?
Please click here to request an attorney review of your case.