Hostile Work Environment
Your Denver Civil Rights Attorney
Hostile Work Environment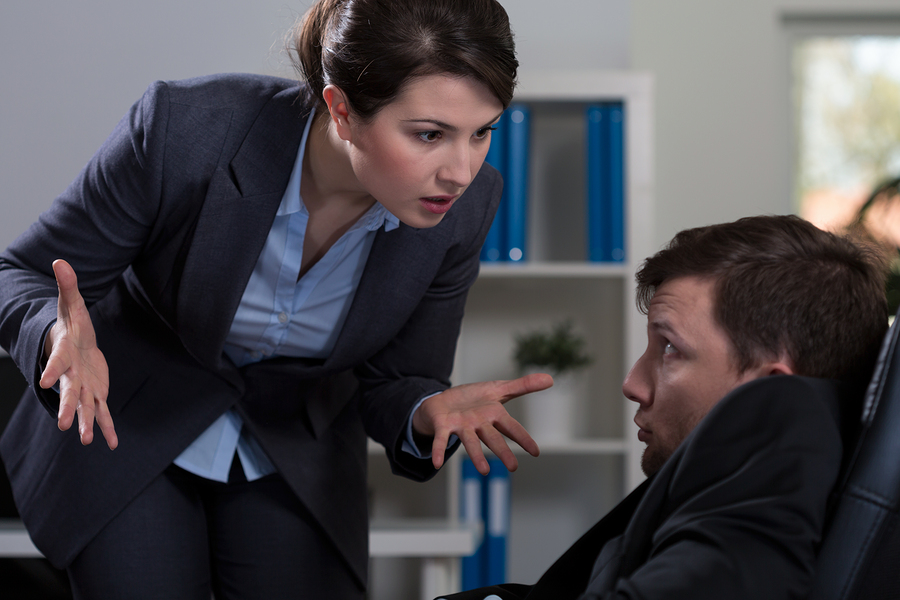 In Colorado and throughout the United States, workplace harassment is an ongoing and prevalent issue, despite federal and state laws prohibiting hostile work environments. It is important to remember that every Colorado employee has the right to a harassment- and hostile-free workplace. According to the Equal Employment Opportunity Commission, harassment (that leads to a hostile work environment), is a form of employment discrimination violating Title VII of the Civil Rights Act of 1964, the Age Discrimination in Employment Act of 1967, (ADEA), and the Americans with Disabilities Act of 1990, (ADA).
Unfortunately, the issue of what constitutes a hostile work environment is very complex, especially in the eyes of the Colorado justice system. For instance, petty slights, annoyances, and isolated incidents may not constitute illegal action. Nonetheless, if you feel that your employer or another employee is creating or contributing to a hostile work environment, you need to contact a Denver employment discrimination attorney as soon as possible.
Don't live in fear, anxiety, or stress because of unlawful workplace hostility, and call the discrimination attorneys at Denver's Civil Rights Litigation Group today.
What is a hostile work environment?
Simply put, a hostile work environment involves severe and pervasive conduct that permeates the work environment and interferes with an employee's ability to perform his or her job. Often, the harassment may include some form of discrimination, such as race, color, sex, national origin, religion, age, disability or sexual orientation, or reprisal.
In Colorado, employers have a certain obligation to maintain a non-hostile work environment, giving each employee the opportunity to succeed and be fully productive. Keep in mind, however, that poor work environments or bad management practices (typically) don't constitute a hostile work environment, and neither does a boss who may be mean, emotionally volatile, or just plain bad. Instead, a hostile work environment is more of a by-product of specific unlawful acts.
Some examples of a hostile work environment may include:
The employer can't fire a certain employee, so he makes the workplace environment hostile in an attempt to make the employee quit
A union representative harasses an employee to make him/her sign up as a union member
Employees discusses sexual activities in a hostile and prevalent manner
Employers or co-workers who tell hostile jokes concerning race, sex, disability, or other protected bases
Employers or co-workers who display sexually suggestive or racially insensitive images
Employers or co-workers who use demeaning or inappropriate terms or epithets, indecent gestures, or crude language
Employers or co-workers who sabotage the victim's work
Employers or co-workers who engage in hostile physical conduct
How a Denver Civil Rights Attorney can help
If you're experiencing a hostile work environment due to discrimination or harassment, the first thing you need to do is to ask the offending employee or employer to stop. If the harassment continues, you can try to solicit help from a manager or human resources. Although these two steps seem obvious, they are important when considering the basis of a civil rights lawsuit (it also shows that the hostility was severe and persistent, despite your requests to stop the harassment).
At the Civil Rights Litigation Group, we boast the resources and aggressive legal tactics to pursue justice in these situations. Our mission is to work with you, one-on-one, and put your interests at the forefront of our litigation strategy. Moreover, we'll do everything under Colorado and federal laws to hold the responsible party(s) accountable for their actions.
Having a civil rights lawyer on your side can be fundamental in these cases, and it also can serve as a way to protect you during this difficult and complex affair. Whether you live in Denver or the surrounding counties, we can come to you (or you can come to us) to take the first steps in rectifying the hostile work environment.
For a free consultation with our attorneys, call us today at (720) 515-6165.
do you have a case?
Please click here to request an attorney review of your case.