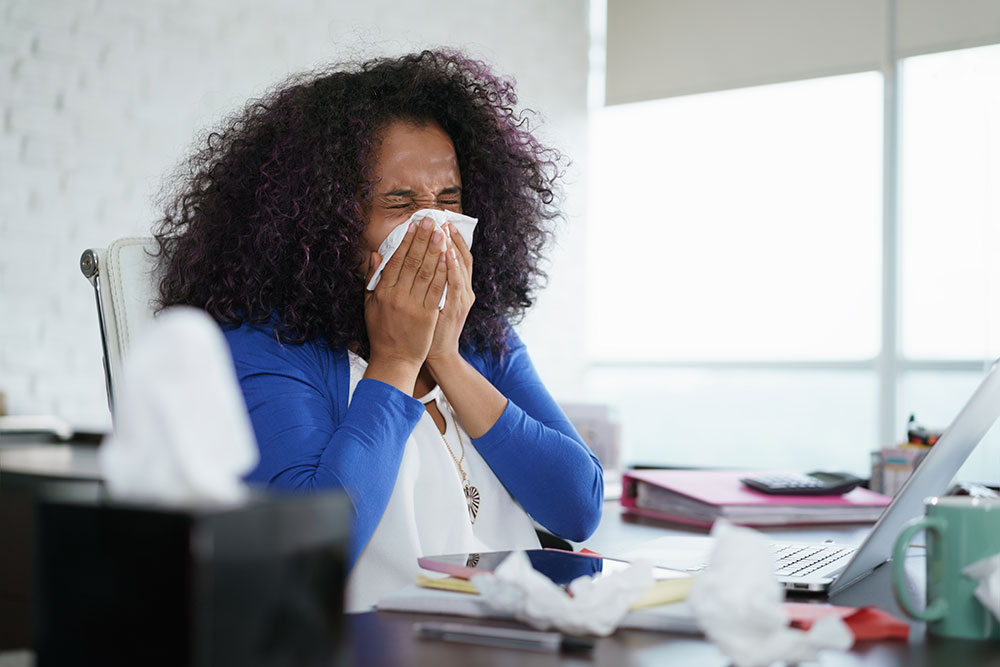 With all of the new laws and requirements coming about because of the coronavirus, many people have questions regarding paid time off and their rights to it. What happens if you get sick and your employer won't give you time off to either recover or quarantine? What happens if a family member gets sick and you need to care for them?
State laws regarding paid time off
As of March, the Colorado Division of Labor enacted the Colorado Health Emergency Leave with Pay Rules (Colorado HELP) to give employees some help, especially with paid time off. Because of these new regulations, companies are now required to provide up to four days of paid medical leave for their employees. This time can be used to self-isolate if you are exhibiting symptoms of Covid-19. The new regulations cover employees in the following industries: leisure and hospitality, retail stores that sell groceries, food and beverage manufacturing, food services, childcare, education (including transportation, food service, and related work), home health care, nursing homes, and community living facilities.
New federal laws
Two new acts passed by Congress — the Families First Coronavirus Response Act and the Emergency Paid Sick Leave Act —also give you rights with regards to paid time off. These new laws require all states, cities, and towns, along with private companies with less than 500 employees, to provide up to 80 hours of paid leave to employees if they are told to self-quarantine or if they have symptoms and are waiting for test results. If this is the case, you should receive your regular rate of pay for those 80 hours. You can also use the time to care for a child if their school or daycare has been closed due to Covid-19 or to care for a family member who is either sick or needs to self-isolate. In this case, the law requires your employer to pay you two-thirds of your regular pay during your time off. The law also prevents your employer from requiring you to use all of your other paid time off, like vacation or personal time, if you get sick or need to care for someone who is.
Paid time off if you need to care for a family member
Sometimes, it's not you that's sick but an immediate family member like a spouse or child. If you have worked a year or more, full-time,for a company with more than 50 employees, you can take advantage of the Family Medical Leave Act, or FMLA. This act requires that companies give you up to 12 weeks of unpaid time off to care for a family member and then let you return to your job in the same or an equivalent position. They also have to let you keep your health insurance.
Can I be fired for getting sick?
The FMLA and other federal laws protect employees from being fired for a serious health condition. The Americans with Disabilities Act (ADA) also prohibits companies from discriminating against employees with a disability. In some cases, you could be considered disabled if you have an underlying health condition, such as asthma or diabetes, that could be exacerbated by the Covid-19.
We are here to help with paid time off and other employment issues
If you have experienced problems with your employer not giving you the required paid time off during this epidemic or any other health crisis, please give us a call. We work diligently to protect employee rights. The Civil Rights Litigation Group is dedicated to protecting the rights of employees during the coronavirus outbreak. If you are having issues securing paid time off, we can pursue a lawsuit against your employers, and will fight to get you compensation for your damages. For a free, no-obligation consultation with the Civil Rights Litigation Group, call our Denver CO law firm today at (720) 515-6165 or use our online contact form.