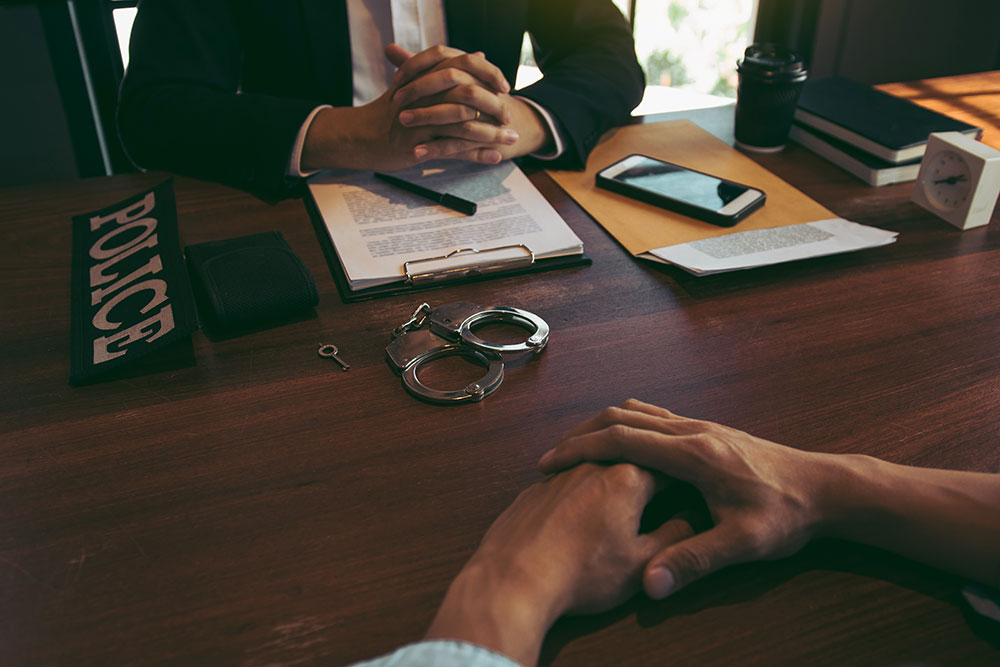 At some point in your life, you will likely be questioned by the police, whether about something you witnessed or something you are being accused of doing. If you've witnessed a car accident or crime of some sort, you should give a statement to the police. But if there is any chance at all that they suspect you of something, it's important to know your civil rights with regards to answering their questions. If the police believe you have information that they need, they won't volunteer that information unless they are arresting you and reading your Miranda rights. They often count on people not knowing their rights when in these situations. The main thing to remember is that you have the right to remain silent and the right to have an attorney present, even if you aren't being arrested.
The police also count on our basic human nature when it comes to answering questions, and in an interrogation room they know all the tricks. Here's the problem: "When your brain is thinking about the answer to a question, it can't contemplate anything else." ("Want To Know What Your Brain Does When It Hears A Question?", Fast Company) Once someone asks you a question, your brain immediately starts working on the answer whether you want to answer it or not. And our brains can only think about one idea at a time, so the police know that asking questions can mess with our thought processes. So the hard thing is knowing how and when to keep quiet even though your brain is focusing on nothing other than the questions the police are asking you.
The Fourth Amendment
"The right of the people to be secure in their persons, houses, papers, and effects, against unreasonable searches and seizures, shall not be violated, and no warrants shall issue, but upon probable cause, supported by oath or affirmation, and particularly describing the place to be searched, and the persons or things to be seized."
When being questioned by the police, the main thing that protects you is the Constitution, specifically the Fourth Amendment. The police need reasonable suspicion if they are going to stop you, whether you are driving or just walking down the street. If they want to arrest you or search your car, they must have probable cause. If they want to search your home, they need a warrant or exigent circumstances.  If they don't have any of these things, they must get consent and that's why it's important to know your rights and keep quiet. For example, just because the police pulled you over doesn't mean they have the right to search your car so they're going to try to get your consent. They often make it seem like no big deal and say something like, "Hey, do you mind if we take a quick look in your car?" When you think you haven't done anything wrong, your defenses are down and you aren't thinking about protecting yourself. And sometimes they will take the assumptive approach and just tell you that they are going to search your car, knowing that a lot of people will just let them. So remember never to consent to a search even if you are innocent. If they try to give you a hard time about it, just tell them that your lawyer told you to never consent to a search without a warrant.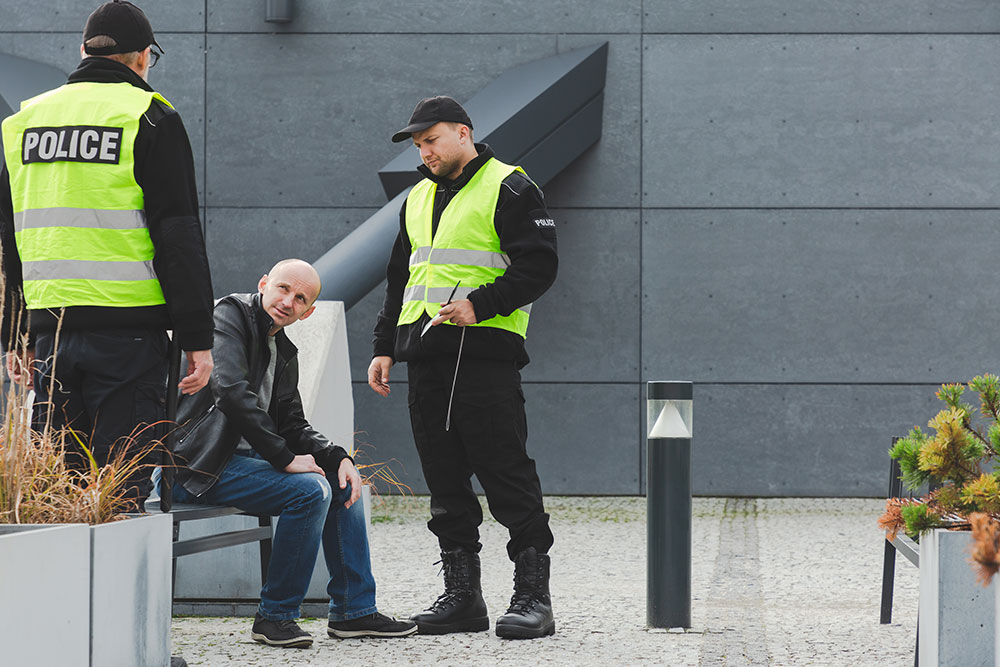 How to act while being questioned by the police
The main thing to do when being questioned by the police is remain calm and respectful. The police will often try to say or do things to make you angry or even scared because they know that's when people lose control and end up saying things they shouldn't. Your actions while angry could also give them probable cause to do a search so do everything you can to remain calm and in control. And definitely resist the urge to argue with them because they are very well trained in that art form and it rarely ends well for you.
Once you are calm, simply ask the officer if you are being detained. If they say no, ask if you are free to leave. If they say you are, then simply walk away. Don't run or do anything to escalate the situation, and don't taunt them or respond to their taunts. If the police suspect you of doing something or believe that you have information they want, they will continue to try to get you to react in some way that gives them reason to detain you.
What to do if you are detained
Being detained is not the same as being arrested, but that can still happen so it's vital to know your rights. If they say you are being detained, ask for how long. They can't detain you for an unreasonable amount of time without probable cause so this is an important question to ask because it lets them know that you are aware of this right. Once they tell you how long you are being detained, ask them why. Again, you have a right to know why they are detaining you and they must have reasonable suspicion to do so.
Another important thing to remember when being detained is that you also have a right to know the officer's name and badge number. Most Colorado law enforcement agencies require the officer to give you their business card when requested. In addition, they can't retaliate in any way just because you asked them for this information.
If you are pulled over and then detained, they will often ask if they can search your car. Ask if they have a search warrant and if they say no, calmly say that you do not consent for them to search your car. Once again, it's important to be respectful and stay in control so that you don't give them a reason to do a search. When being detained or even just stopped on the street, many states allow officers to do a pat down to be sure you aren't carrying any weapons, but any search beyond that requires a warrant, exigent circumstances, or your consent — so don't give that to them.
While you are detained and being questioned by the police, the main thing to remember is that you have the right to remain silent. Aside from telling the officer your name and possibly your address, you don't have to answer any other questions. If you are being detained after a traffic stop, you are required to provide insurance and registration in addition to your ID, but you are still not required to answer any other questions like where you are going or what you are doing. However, you do have the right to ask questions so don't be afraid to ask them why they stopped you, why they are questioning you, and if you have the right to leave.
Many innocent people are in prison simply because they started talking to the police. We wrongly believe that only guilty people stay silent and that the innocent will always try to help by answering questions. In fact, the police will use this against you and often say something like, "If you haven't done anything wrong then you don't have anything to fear." They know it's in our nature to answer questions, especially if we don't think there's any harm in doing so. But if the police have detained you then they already suspect that you are guilty of something so don't give them any help in that regard. If they arrest you, they will often read you your Miranda rights and remind you of that — but not always — so remember that you still have that right even if you are only being detained. It's also important to remember than choosing to remain silent does not give them probable cause to do a search. So stay calm and shut up. And if for some reason you do decide to talk, you have the right for an attorney to be present so request that before saying anything.
Were your rights violated while being questioned by the police?
If you believe that your rights were violated then it's important that you contact a civil rights attorney who is experienced in dealing with the police. We work diligently to ensure police accountability and fight those who violate your civil rights. For a free, no-obligation consultation with the Civil Rights Litigation Group, contact our Denver CO law firm today at (720) 515-6165 or use our online contact form.
Call 720-515-6165
---
Additional Resources:
What Does the Fourth Amendment Mean? (uscourts.gov)
Know Your Rights (ACLU)
Police misconduct and your civil rights