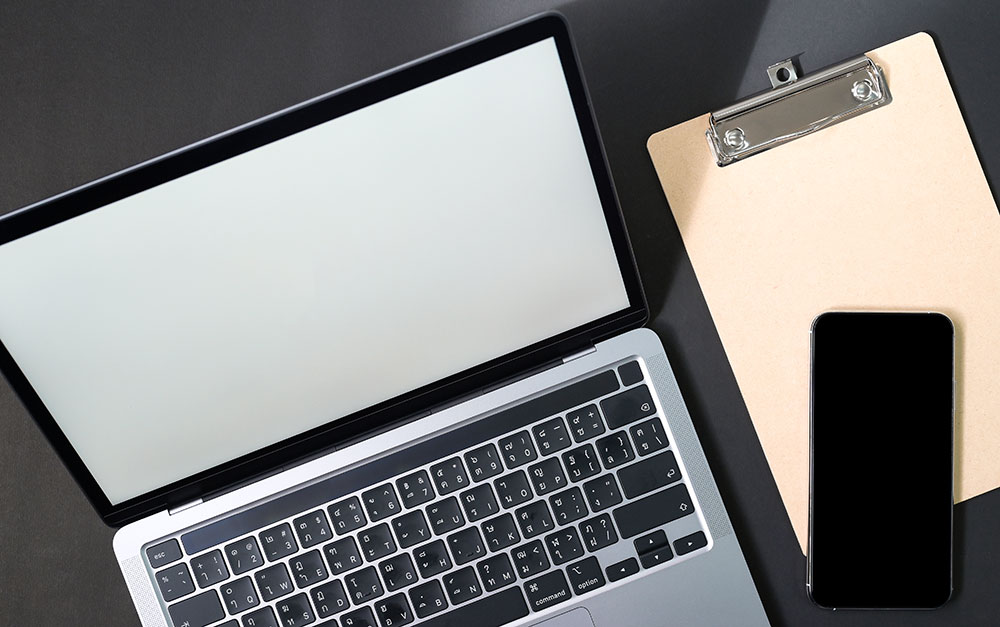 If you feel your civil rights have been violated, you will want to gather evidence to show that you have a case. In fact, obtaining information before you contact a lawyer is a good idea because many attorneys will want to see that information before deciding on whether to take on your case. The type of evidence and information your attorney needs is fairly straightforward, but the more you are prepared, the easier it will be. And don't worry, you don't need to be a private investigator or CSI fan to gather evidence — everything we've listed below is available from public records. Remember: the sooner you get all the evidence to your attorney, the faster the case can be reviewed and then you and your attorney can move forward with your case.
The initial statement
Before you start to gather evidence, the first thing we recommend is to write out a detailed statement for your attorney describing everything about your case, such as:
What date(s) did the incident(s) occur? If there were multiple incidents, describe each one in a timeline format, starting with the date of each incident, and include all details about each incident by date.
Everything that was said and done between you and the person(s) involved. Who was involved? What department or company were they working for at the time? What happened during the incident?
Who was involved? Are there any witnesses and, if so, include their contact information and what you believe they would say if called to provide testimony.
Identify corroborating evidence. Do you have any corroborating evidence regarding the incident that helps show your version of events is more accurate than othe persons, such as emails, voicemails, texts, video or audio recordings, etc.? Colorado is a one-party consent-to-record state. Generally, people have a right to audio-record as long as one party to a conversation (usually you) consents to the recording. Thus, typically, other people do not need to consent for you to record legally. [1]
How were your rights violated? If a police, jail, prison or corporate official violated your rights, identify (to the best of your ability) who that was and what they did that makes you believe the conduct at issue violated your rights.
As time passes, so do the memories of some important details. Writing down this information for your attorney can help you remember and serve as a reminder for you and/or your attorney later.
On that note, see our previous blog post on how long a civil rights case takes.
How to gather evidence regarding injuries and/or medical records
If your case involves injuries, you will want to document your injuries with photographs, video, and/or going to see a qualified medical provider. If you were taken to a hospital or see a medical provider, you can contact them directly and request disclosure of your medical records from the provider's records department by filling out a HIPAA-Compliant request/release of records. If you were injured while in jail and treated there, you can get medical records either from the Colorado Department of Corrections or the county jail in the city where you were held. Once you call, always ask to be transferred to the records department before you make a records request and fill out the appropriate forms to request your records.
How to gather evidence from the police, sheriff's department, jail or other law enforcement agency
If you are pursuing a civil rights case that involves the police, you are allowed to gather evidence from law enforcement agency records departments. Typically, criminal justice and/or police records are public information. Police agencies cannot unreasonably withhold this type of information (whether requested by you or someone on your behalf), if you request it properly, including:
Police or jail records showing arrests, detentions, booking/releases, the time you spent in jail, and/or any incident reports regarding specific incidents or occurrences.
Video footage of you, including body cameras, surveillance video, or video taken by third parties that was obtained by law enforcement authorities.
Any police reports on your case, including dispatch records and body camera reports.
How do I get my records from the police department sheriff's department, jail or other law enforcement agencies
Every state is different, but the first thing you need to do is contact the police agency involved and ask for the records department. Then you will need to fill out a FOIA (Freedom of Information Act) request (for federal agencies) or a CORA/CCJRA (Colorado Open Records Act/ Colorado Criminal Justice Records Act) request for local police departments to obtain your records. The Colorado Open Records Act (1968), gives the public access to all government records except criminal justice records. Here's a good article describing the difference between CORA and CCJRA requests and how to file them when you need to gather evidence. Usually, a person requesting records should do so by noting your right to records under CORA and/or the CCJRA, or simply by filling out and submitting the agency forms for such requests.
Occasionally, there may be some fees associated with obtaining these records based on the number of pages you request, or the time required to investigate and locate information. But this usually only occurs when there is a lot of information requested. In many cases you can request a fee waiver. In Colorado, you can get the fee information on the Attorney General's website and on the CORA website, which has links to the forms that you will need to fill out (see the general CORA request form or the CORA Information and Procedure website for request procedures).
Here are some other agencies you can contact to obtain records and gather evidence:
DORA Public Information and Records: Scroll down to the bottom of the page to see a list of all the CORA Custodians who can help with specific types of records, such as the Civil Rights Division. This website is specific to Colorado.
City and County of Denver Police Records: On this website, you can request many types of police records, such as arrest records and photos, accident and offense reports, 911 recordings, investigation reports, and audio and video recordings. Some of these records require a fee, which is listed on the site, and most can be ordered online. If you are in another county, look up the county name and 'police records'.
Colorado Court Records: On this site, you can look up court documents in Colorado.
Colorado Department of Corrections: You can look up offender records for the state. On the City and County of Denver website, you can look up inmates being held in Denver jails.
A-Z Index of U.S. Government Departments and Agencies: This website has a complete list of all U.S. agencies, including contact information, for any FOIA requests.
How to find the right attorney
If you believe your rights have been violated, whether it's discrimination or police misconduct or any other civil rights matter, it's important for you to contact an attorney who specializes in civil rights cases as soon as possible. Many claims have a statute of limitations, so time is of the essence. The Civil Rights Litigation Group has successfully handled many civil rights cases over the past 10 years and we are 100% dedicated to civil rights issues. We offer free consultations so you can find out if you have a legitimate case. Please call us at 720-515-6165.
Call 720-515-6165 for a free consultation.
[1] This may not always be available, for example if your company or department specifically prohibits all recording due to sensitive security concerns.