Losing a loved one is always difficult, no matter what the circumstances. Should the loss be a result of another's negligence, you do have a possible legal recourse: a wrongful death lawsuit. Although wrongful death is a form of a personal injury lawsuit, the rules are somewhat different.
You may be wondering why you would file a lawsuit after you've been through the grief of a funeral and handling the deceased's final affairs (such as reading a will, cleaning out their home, or closing accounts.) Filing a wrongful death suit could bring financial recovery for your damages as well as closure for you and your family.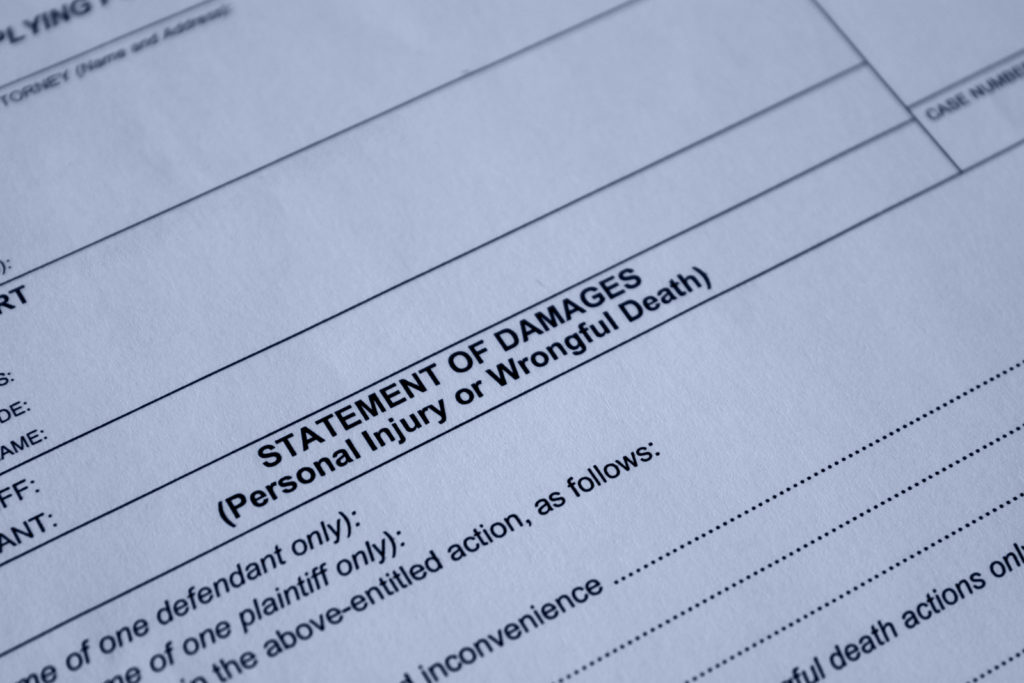 What wrongful death means
This is a civil suit, not a criminal one, and establishes the liability of another individual or entity in the death of another person. In the case of a vehicular accident, a criminal case would be a separate action, and would likely not involve the recovery of damages like a civil suit would.
The state of Colorado describes a wrongful death as one that you, as a plaintiff, would need to establish that the defendant's negligence, recklessness, or intentional behavior caused the incident.
Think of it this way: if the deceased were still alive, could they have filed a personal injury lawsuit for themselves? If so, you may be able to file a wrongful death suit, since it's a personal injury suit on behalf of a deceased individual.
Depending on the circumstances of the wrongful death, a lawsuit may also give you additional answers. Our free consultation will give you more details so you can make an informed decision.
Colorado's statute of limitations
If you are considering a wrongful death lawsuit, it's important to speak with an attorney immediately. Colorado allows two years from the date of the incident to file. After that, your lawsuit will be dismissed, and you'll lose your rights to any claims. There are some rare, limited exceptions, but as a rule, the limit is two years.
One exception is for a car accident, in which the driver is convicted of vehicular homicide as well as leaving the scene of the accident. If a jury convicts the driver on both charges, the time limit for filing will become four years.
Since there are some exceptions to the two-year time frame, don't assume your time has passed to file. A Colorado wrongful death attorney can review your case and let you know what your options are.
Recovering financial damages for wrongful death
Since wrongful death is a form of personal injury lawsuit, you may be able to recover many of the same damages, such as:
Medical expenses for the deceased
Funeral expenses for the deceased
Pain and suffering on behalf of the individual
Lost benefits, current and future wages, and inheritance, such as a life insurance policy
Other related expenses
Punitive damages, or "punishment," to deter others from committing the same negligence
Colorado does not have "damage caps" on lost wages, but does restrict punitive damages.
Who can file a wrongful death suit?
The Colorado's Wrongful Death Act sets specific limits on who may file a wrongful death lawsuit.
In the first year after the death, a surviving spouse may file a wrongful death suit. If, after that year, the spouse does not file, the surviving children as well as the spouse can file. If the decedent has no spouse or children, his or her parents can file at any time, but if they choose not to file, the parents will be unable to file.
A representative of the deceased's estate may also file a lawsuit, including any beneficiaries who lost an inheritance as a result of the deceased's passing.
Denver's wrongful death attorney
Our attorneys understand the pain and difficulty of filing a wrongful death suit after losing a loved one through another's negligence. We can work with you to help you through the legal process.
Call the Civil Rights Litigation Group at (720) 515-6165, or use our online contact form, to schedule your free consultation with us today.