We rely on the police for safety, but we also rely on the police to treat us fairly, regardless of race, color, national origin, sex, disability, and so on. In order to provide safety, Colorado police officers have broad powers to carry out their duties; however, there are robust Constitutional laws and other laws that place limits on this power and protect our civil rights.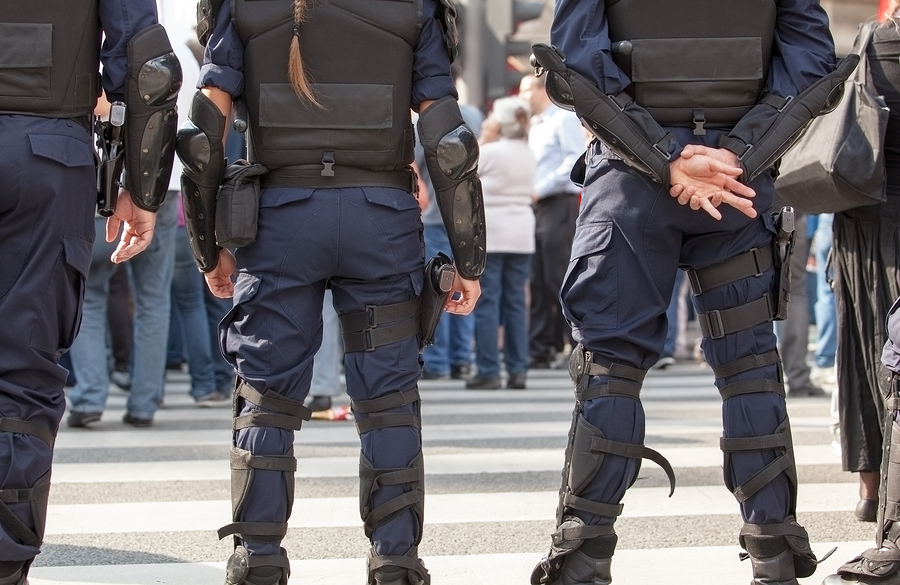 When police go too far, violating the civil rights of individuals in Colorado, the victim of the misconduct may have legal options. The first step in seeking justice and holding the responsible individual(s) accountable for their misconduct is to consult with a highly experienced Denver civil rights lawyer. At the Civil Rights Litigation Group, a civil rights law firm right here in Denver, we fully understand the complexity and the difficulty of these cases, as holding law enforcement accountable for misconduct, brutality, and excessive force requires a thorough knowledge of law as well as diligence.
Basics of police misconduct and qualified immunity
When stopped by the police for a suspected crime, it's definitely an unsettling experience. Nevertheless, if the police officer is simply performing his/her job and not violating your civil rights, then the police officer is virtually immune from a civil rights lawsuit. Things like negligence and failing to exercise due care are, usually, insufficient for a lawsuit.
This is known as qualified immunity, and when bringing a police misconduct lawsuit to courts, the defense representing the law enforcement officer(s) will most likely raise a defense of qualified immunity. The short version of this legal doctrine is that it protects government officials (including police officers and law enforcement) "insofar as their conduct does not violate clearly established statutory or constitutional rights of which a reasonable person would have known." In other words, you may have a lawsuit only when willful police conduct violates an existing statute and/or your Constitutional rights.
Federal statute for police misconduct and excessive force
Protections against police misconduct are thoroughly detailed in federal law, Title 42 Section 1983. According to this statute, it is unlawful for anyone acting under the authority of state law (in this instance, Colorado law) to deprive another person of his or her civil rights under the Constitution or federal law.
Your civil rights in a police misconduct case
In addition to Section 1983 and the claim you can bring to federal courts, it's equally important to know your Constitutional and civil rights. Understanding these rights will be essential in a police misconduct case because, right from the beginning, you'll be arrested and processed in Colorado's criminal justice system. Some of the rights you should know include:
Right to remain silent
Right to refuse to consent to a search of yourself, your car, or your home
If you are not under arrest, you have the right to calmly leave
If you are arrest, you have the right to a lawyer
When arrested, make sure to remain calm and polite, don't interfere or obstruct the police, and don't lie or give false documents. Furthermore, it's especially important to assert your right to remain silent. DON'T immediately start yelling how you're going to sue; in fact, if the law enforcement is afraid of a misconduct lawsuit, he/she may begin covering up the incident immediately, documenting everything that would be beneficial to his/her defense.
In other words, if you're arrested or the police have violated your civil rights or another statute, it's important to politely assert your right to remain silent and contact a civil rights lawyer immediately.
Common types of police misconduct in Colorado
There are many ways that police can violate your rights, and in recent years, many cases of police misconduct, wrongful death, and excessive force have made their way to the limelight. The most common police misconduct claims brought to courts under Section 1983 include:
False arrest (false imprisonment) — The police violated your Fourth Amendment right against unreasonable search and seizure, but in order to have a "successful" case, you must show that the police didn't have reasonable cause at the time.
Malicious prosecution — The police violated your Fourteenth Amendment right to liberty. For these types of claims, you'll need to show that 1) the police officer commenced a criminal proceeding, 2) the proceeding ended in your favor (not-guilty or dropped charges), 3) the police officer didn't have probable cause, and 4) the criminal proceedings were brought with malice.
Use of excessive or unreasonable force — These cases often involve serious physical injury or death. Whether or not the police officer's force was reasonable or unreasonable depends on the unique facts and circumstances of the instance.
Failure to intervene — If an officer witnesses another officer violating your rights, and that first officer doesn't do anything to help, then that officer may be complicit in the police misconduct case.
Fight for justice with the civil Rights Litigation Group in Denver
Civil rights claims are essential in our justice system, especially when upholding Colorado and Denver police officers to the law. Nevertheless, even if you felt that you were mistreated, the relevant police officers may be immune from a lawsuit. Police officers enjoy a wide range of protections. As a result, evidence supporting your claim will be absolutely fundamental, and if you were the victim of police misconduct, you need to contact a Denver civil rights attorney immediately so that valuable evidence does not disappear.
Contact the Civil Rights Litigation Group in Denver today for a free consultation. Don't let the police get away with stark violations of your rights, and call our civil rights law firm today at (720) 515-6165.