Testimonials
Civil Rights Lawyer – Give Him A Call To Help You
We are very pleased with Raymond Bryant's handling of my son's recent case against the City & County of Denver. We highly recommend him for any matter in his area of expertise.
Mr. Bryant is professional and clearly very driven. He will fight for you. Mr. Bryant is assertive with cases, while being committed to and caring for his client and his client's situation.
We felt comfortable with Mr. Bryant from the very beginning. He is very easy to talk with and he responded very timely to us via phone calls or emails.
Deputies allowed inmates to search and pat down other inmates, allowing touching and fondling that shouldn't have happened, along with being kicked. Deputies laughed very hard and ignored requests for help or for something to be done about what happened in the Denver Detention Center. In the end, 3 deputies no longer work for the City of Denver, 2 relating to this case and 1 other with a similar case.
Mr. Bryant worked hard to get my son a settlement on this matter. We feel justice has been served. Anyone looking for a Civil Rights Lawyer should give Raymond Bryant a call,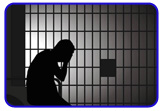 you will not be disappointed. He's outstanding!
Top Shelf Libertarian Civil Rights Litigator
"Raymond is an exceptionally focused and patient discrimination, employment, and Libertarian civil rights litigator. He exhibited professionalism, raw talent and intelligence. While Working with Raymond I felt comfortable, trusting and supported. His diverse saturated education, legal expertise, dedication and communication skills resolved my case to the best possible outcome. He devotes endless hours to his clients, he is always thoughtful and complete in his responses to answer all his clients questions and address all of their concerns. Raymond never shies away from taking cases to trial when that is the best or the only option for his clients, he is also an expert in negotiating settlements. Raymond handled my case directly, his legal style in a deposition and in court can only be described as clever, strategic, and powerful, and in my opinion his mindful strategy had the opposing counsel and the defendants head spinning. I would recommend Raymond Bryant to anyone and I would retain his service for any legal situation in the future. If you are looking for a successful, aggressive employment, discrimination or,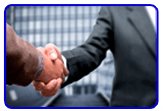 Libertarian civil rights litigator, call Raymond."
Raymond Helped My Mother Settle a Difficult Case With Minimal Burden On Her
My mother was terminated from her job after 35 years of excellent and dedicated service. Her immediate supervisor had been harassing her to retire inappropriately for several years before the termination, making many comments that were based on her age, not on her performance. Raymond helped her to settle the case via a mediator, going up against a difficult employer who had held off other lawsuits in the past. He was very professional in all of his dealings with my mother and all parties involved, and my mother was happy to achieve a settlement without having to go through a long, drawn out process and court case. I would highly recommend Raymond to anyone who feels that they have been illegally wronged, and feel he truly is out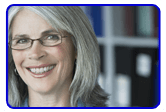 there "fighting the good fight" for people who need help.
Review: Attorney Raymond Bryant
I had the pleasure of working with attorney Raymond Bryant during the time period of 2012-2014 upon my racial discrimination case with a previous employer. I can honestly say that because of Raymond, the entire process was hassle free. He worked with me financially, legally, and emotionally to obtain justice for my hardships, as well as opening up doors to make a change in the system so that others will not share my same experience in the future. Through his wonderful ability to adapt to his clients needs as well as their individual cases. As a victorious client of Raymond Bryant I feel that I have truly received justice. No matter the odds that arose against us Raymond fought diligently for my rights. He is an attorney with both professionalism and passion for his craft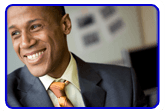 as well as justice. He is truly a professional that you can trust. Thanks again Raymond!
I highly recommend the lawyer Raymond Bryant if your rights have been violated by law enforcement Officers, after I sat with him he did listen carefully to the circumstances that led to my false arrest, he did inform me where is my case stand without sugar coat anything, and what the outcome would be, he told me what is the best/ worst case scenario we could end up with.
He told me that, my case could take from 6 months to 3 years to get it settle, but guess what my case was settle only within 6 months!
Raymond Bryant he will stand by you and will fight for your rights till the end, he will never quit on you!
Once I spoke with Raymond Bryant, I knew my attorney search was over. Raymond used precise language in his filing, and compassionate and genuine language with me. He went way beyond what I expected, and his strength in building a case made the process relatively quick.
Raymond's work made me happier than expected. So many things were done in a unique way resulting in a very clear understanding of the case for me.
Mr. Bryant is a great lawyer. I went to him and he accepted my case and then I was gone for awhile. Went back and he started working on my case again. We now have settled the case, yes I am getting what I wanted. Mr Bryant will fight for you. I have recommended him to people and will continue to do so.
Raymond represented my mother in an age-related wrongful termination case. He was extremely helpful and respectful to her throughout the process and we were able to settle the case through mediation, without going to court. My mother and I were both very appreciative of what he did for her and feel that justice was served without having to subject my mother to more harmful fact-free rhetoric from her ex-employer.
Many years ago you assisted with the fight for my husband's rights. You were determined to prove his accusers wrong and you did. He was always updated with accurate and timely information. We thank you for all that you did for him/us.
If you ever get roughed up by the cops, Raymond can help.
I contacted Raymond Bryant to discuss issues I have with my current employer. After thoroughly listening to the details, he gave his opinion: both from my standpoint (employee) as well as from the employer's. He explained the regulations that impact my situation and offered advice on how to proceed. Extremely helpful and informative. Thank you.